Our Team
Our team is made up of today's top editors and transcribers in the field with real experience and knowledge. Our staff are English speaking, university educated professionals who understand the importance of correct transcripts. We have little-to-no difficulty with all degrees of accents, technical language, or number of speakers on your audio. We are devoted to our work and accuracy. We are ready for your transcriptions at any moment.
Avi Noam Taub – Founder, Chief Executive Officer and Chief Financial Officer
Avi Noam holds an HBSc from the University of Toronto where he studied business and statistics. He's been touch-typing at 125 WPM since the 10th grade. Working as an independent transcriber and editor for many years, he later founded TFE as the place for Jewish and Israeli transcribers to join together. He personally trains every transcriber and promotes every editor. He lives in Ofra with his wife and three young children. It is his personal expertise in the field that makes TFE truly unique. Despite his managerial duties, Avi Noam continues to transcribe and edit with the team. This is what makes him an integral and most valuable resource to the company.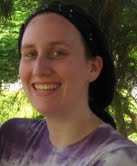 Devorah Reiss – Senior Scheduling Manager
Devorah Reiss holds her BA from Bar Ilan University in Land of Israel Studies and Archaeology. Her excellent Hebrew and English transcription skills come from real experiences like deciphering ancient handwritten texts. Her mastery of the English language is clear when one reviews her work. She is an excellent team player and leads through being not only a shining example, but as an excellent teacher and trainer so her team improves constantly and consistently. Her yeshiva background makes her the ideal candidate for Torah audios as well. Today, she manages 100 individual schedules and ensures we never miss an assignment's due date.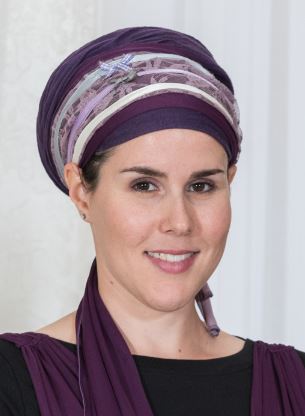 Ahuvah Taub – Chief of Recruitment, Billing and Payroll
Ahuvah graduated from George Brown College with her Associate's Degree, after which she made aliyah to live in Israel. She worked in early childhood education at a private school and is now the proud mother of three children. She lovingly supports her husband's efforts to TFE and today works as chief recruitment officer, finding talent worldwide to join TFE's transcription team.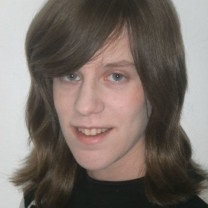 Rochel Baddiel – Chief Editor & Transcript Officer, Legal Division
Rochel was born and raised in Gateshead, England and moved to Israel in 2012. She now lives in Bet Shemesh with her husband and two young children. Following high school she attended JTTC, Jewish Teachers Training College in Gateshead whilst part-time studying mathematics with The Open University. She has worked as a PA to the principal in her former high school where she gained her expertise in typing by taking minutes at school meetings. Shortly after her arrival in Israel, she attended the TFE training course and has been working for the company ever since. She began as a typist and worked her way up to be an editor on the Legal, General and Torah teams.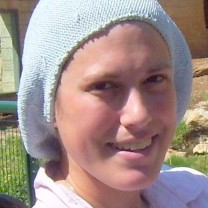 Chaya Ruda Hack – Chief Editor and Transcriber Coach
Chaya Ruda Hack was raised partly in Boston, MA and partly in Jerusalem, Israel. She has a BA in Education and Bible studies. She has also worked in translation, writing and editing. These skills enhance her transcription abilities. She trained in TFE's course and has risen through the ranks through consistent high-quality work, dedicating her work to meticulousness and correctness. She now shares her wisdom and experience with the TFE team on regular coaching calls.
Our Transcribers
Meet a few of our transcribers, and you will understand why we have so many satisfied clients.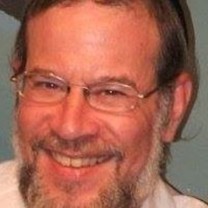 Reuven Frank – Torah Transcriber and Editor
Reuven has a Bachelor of Science in Analytical Chemistry from Drexel University in Philadelphia. His love for the precision in chemistry shines through in his transcripts. He has also worked as a technical writer, a patent writer and a copywriter. Reuven is a cancer survivor with fibromyalgia and thus working at home in transcription was a perfect fit. Reuven is a whiz in MSWord, macros and shortcuts. His hobbies include reading, learning, singing and acting.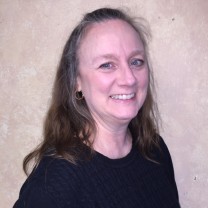 Shelli West – Legal Transcriber and Editor
Shelli lives in Loveland, Ohio (USA). She has been working as a paralegal in Cincinnati, Ohio for 25 years. She has three children; one just graduated university, one about to start and another mid-way through high school. She appreciates the scheduling opportunities TFE offers her so she can earn some extra income at a second work-at-home job. She is very happy to be a part of the TFE team and looks forward to a long successful career ahead.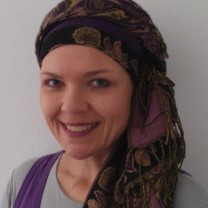 Naomi Hale – General Transcriber and Editor
Naomi was raised in Australia and made aliyah to live in Israel in 2009 with her husband. Although she graduated with an Associate Degree in Clinical Laboratory Techniques and worked in pathology for a number of years, she managed to create a colourful career that encompassed successfully working in several other fields; law, farming, sales and administration. Her varied experience assists her in associating with and understanding the many topics that are covered in the files she types and edits. Having become a mother later in life, TFE has provided the flexibility of earning an income from home and being available for her active daughter.
Kristie Drawdy – Legal Transcriber
Kristie is a wife and mother of three young boys. She graduated from Liberty University online with her Bachelor's in Religion and a Minor in Biblical Studies in 2013. She reside in a small town in Massachusetts, USA. She enjoy spending time with her family, reading and visiting historical locations. Working with TFE allows her to maximize her skills and work-life schedule efficiently and effectively.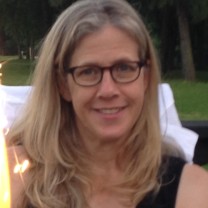 Stephanie Hughes – Legal Transcriber
Stephanie was born and raised in St. Louis, Missouri, completing her undergraduate studies at the University of Missouri, Columbia where she met her husband Doug. Married for 26 years she has two sons aged 22 and 24. Doug's time on active duty in the Army and then his civilian job kept her moving across the country. She's lived in Georgia, Kansas, Arizona, Texas, Michigan and New York and currently resides in Northeast Texas. In 2007 she earned a Master of Library Science with a specialization in school libraries. She spent six-and-a-half years as a high school library media specialist in Michigan. In 2013 we moved from Michigan to a somewhat rural area in Northeast Texas. She went back to school to Texas A&M to study children's and young adult literature. In 2016 she started a new chapter in my life working for TFE. She enjoys bicycling and gardening together with her husband. She also enjoys reading, of course, and quilting. Her vast experience and education with literature and English makes her an ideal transcriber.
At Transcription for Everyone, we treat our transcribers with the utmost respect. We know that they are our biggest asset. We offer them free training and ample opportunities to further their skills and repertoire – from instant messaging in our online group to bi-monthly conference calls with our managers. Because our transcribers care about their work, you receive the highest quality transcripts imaginable. We are proud to present you a sampling of our dedicated team.
Virtually 99% of our typists currently live and work in Israel, have high level university/college degrees, and experience working in the fields of writing and editing. They can be trusted to respect your privacy. They download audio files directly from our secure server, and upload their finished transcripts in the same manner. They use the most up-to-date equipment – ergonomic keyboards to improve speed; and over-the-ear, noise-cancelling headphones to catch every last whisper. Most importantly, they truly enjoy their transcription work and our clients notice the difference.
Join Our Team

A career in transcription provides the most wonderful and unique window into such a wide variety of fields and subjects. Everyday one transcribes one learns incredible things. We specialize in matching typists with appropriate projects for them (turnaround, audio difficulty) to bring out the best in our typists. Inexperienced, but highly motivated, individuals are more than welcome. At TFE, indeed transcription is for everyone.
Applicants must possess the following skills/qualities:
At-home office (quiet workspace a must!) with reliable Internet connection
Computer with external mouse and keyboard (anti-RSI preferred)
High-quality over-the-ear headphones (preferably noise canceling)
Strong overall computer knowledge (specifically email, Internet browsing, and Word)
High grammar and research abilities (spelling of proper nouns)
Ability to learn independently and accept criticism to improve their work quality
Driven and motivated for a long-term career in transcription
Availability of at least one hour per day three times per week.
Applicants must be legally able to work in Israel IF residing in Israel.
If you would like to join our team, please contact us today with your CV and cover letter detailing why you would make a strong addition to the Transcription for Everyone team.
This is a company with room for growth. Transcribers become editors who then become team leaders. Our sales and marketing division continues to grow, as well as our need for HR and business development. We invite you to apply today.