Beloved Hometrepreneurs

Here you will find links to products that we personally recommend, based off our own research and experience, specifically geared towards work-at-home mothers. We hope you enjoy!
Logitech MX Vertical Wireless Mouse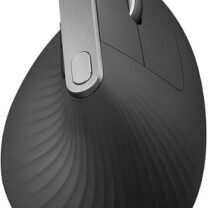 Anyone who works on the computer knows how important it is to use an external mouse and keyboard. This mouse is a game changer.  The upright ergonomic design reduces muscle strain significantly.  It's wireless, charges with any Type-C wire (come with a wire), and the battery lasts forever. It's also tough so even if it drops on the floor (not on purpose!) it will survive.
ELMER's Washable Disappearing Purple School Glue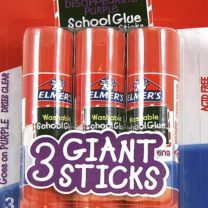 This glue is simply the best for your kids. Aside for being of amazing price and quality, the glue goes on purple so your child knows how much and where the glue goes, and then it disappears so that no purple is leftover on the page. It's simply the best glue!
Click here to get the Best Kids Glue Sticks for your kids' arts & crafts needs!
Scotch-Brite Heavy Duty Scrub Sponge
This sponge is simply the best, and it is hard to find everywhere, especially in Israel.  It doesn't need any further advertising. Get yours today.
Get your set of 21 sponges here!
BIC Multi Pack Highlighters
This pack of 5 highlighters boasts a chisel tip and is ideal for organizing and colorings and, of course, highlighting!
Get your set of highlighters here!
Safety Toddler Scissors for Kids
This 2 pack of toddler plastic safety scissors with stainless steel blade comes with 100 pieces of cutting paper with different patterns to work on. Improve kids practice scissors skills. This small scissors for school kids assists in the development of fine motor skills and cognitive skills.
Get your set of safety scissors here!
Westcott 8″ Titanium-Bonded Non-Stick Scissors For Office & Home, Gray/Yellow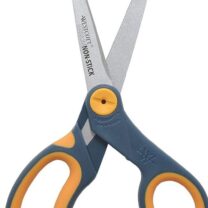 This 3 pack of high-performance scissors are perfect for tasks like cutting through tape, Velcro fasteners, and other adhesives. Westcott scissors feature specialized stainless-steel non-stick blades, with comfortable handles.
Get your home/office scissors here!
Post-it Super Recyclable Sticky Notes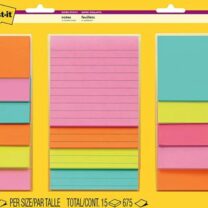 This 15 pack of Sticky Note Pads boasts 2x the Sticking Power and look fabulous.  These notes adhere firmly to walls, windows, doors, and other vertical surfaces, allowing you to move your reminders with ease. Each pack includes 15 pads of Multi-Size notes, with 45 sheets per pad.
Get your Sticky Notes Packs here!
Paper Mate Everstrong Pencils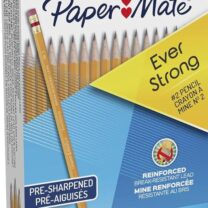 These Paper Mate EverStrong #2 Pencils are reinforced with break-resistant lead.  Less sharpening means longer-lasting pencil for these woodcase pencils with a 100% latex-free eraser.
Six White Erasers
Pentel Hi-Polymer erasers remove lead easily with little pressure. No smudges, no tears, no ghosting. High quality, latex-free erasers do not harden with age.
Blue Gel Pens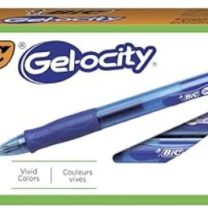 BIC Gelocity Retractable Roller Gel Pen, Medium Tip, Blue, Pack of 12.
Black Gel Pens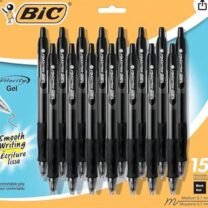 BIC Velocity Gel Retractable Pen, 0.7mm, Black Ink, 15 Count.
Heavy Duty Outdoor Clothespins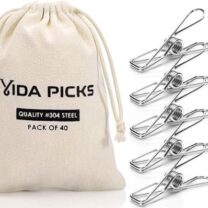 This 40 Pack of stainless steel Clothespins are perfect for your laundry needs.  Comes with a well-made cotton storage bag to easily contain and locate clothes pins when you need them.
Packing Tape!!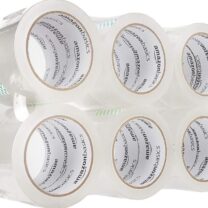 This 12-pack of clear packaging tape rolls are perfect for sealing boxes, securing address labels, and more.  They are high-performance, boasting holding power with acrylic polymer water-based adhesives.  Crystal clear construction offers a professional, clean look.  Works with most tape guns.
Check back here regularly for new recommended products!